Peaches Silicone Mask OH + 1
Washable (max 200 ℃ ).
Adjustable.
Can be disinfected.
WARNING! Please read the information in the user manual carefully and follow the detailed instructions.
"REPLACING THE FILTER REQUIRED"
Designed as three-valve (without valve) and two-valve (with valve), which are assembled after hot pressing method and post-cure processes made of FDA approved silicone raw material, EN 149: 2001 + A1: 2009 respiratory protective devices – filtered half face masks for protection against particles. and certified to be produced in accordance with the EU 2016/425 Personal Protection Regulation:
Different particle filters are used against particles smaller than 0.1 (micron) according to their effectiveness ratio. Thus, it is a product that can protect in various areas and can be used both for occupational health and safety and for personal protection. We offer comfortable, healthy and safe multi-use half face masks and OH + Protection products suitable for facial ergonomics that can be used by adults, children and children alike, to our country and to the world.
– It can be washed at a maximum temperature of 200 ° C so that it can be purified from germs, viruses, bacteria and harmful substances (dust, paint, chemicals, environmental pollution, etc.).
– All of our products in 2 different filter classes we offer must be cleaned every day they are used and the necessary purification processes must be applied according to the information given below.
WARNINGS & amp; LIMITS
Filters can only provide protection when suitable and working half masks are used in environments where the type and level of danger is known.
DO NOT use in environments where air quality or hazard is unknown.
Filtered masks are used where the oxygen level is less than 19.5% or oxygen
It should not be used in environments that are too rich in terms of gas or vapor concentration is unknown, or where the filter exceeds its protection class and in explosive atmospheres.
DO NOT use filters that have expired (see packaging).
DO NOT use in explosive or high temperature environments.
DO NOT use it by placing it on objects that prevent direct contact between the edge of the mask and your face.
Protection against the dangers of oxygen and oxygen-rich air cannot be provided.
Check the face fit before each use. If the fit check fails, the mask may be broken or may need to be replaced due to poor conditions, or a filter replacement may be necessary.
STORAGE & amp; MAINTENANCE
The mask should be stored in a clean environment away from direct sunlight and high heat sources. Storing filters in places that do not meet the above mentioned specifications may shorten their shelf life. Filters should be stored in a cool and dry place at temperatures between -10 ° C and 40 ° C. The shelf life of silicone masks is 5 years.
Production Date and Expiry Date are marked on the product.
Description
ADJUSTABLE TIRES FOR EVERY MODEL
EAR-CONNECTABLE TIRES

TIRES THAT CAN BE CONNECTED FROM THE BACK HEAD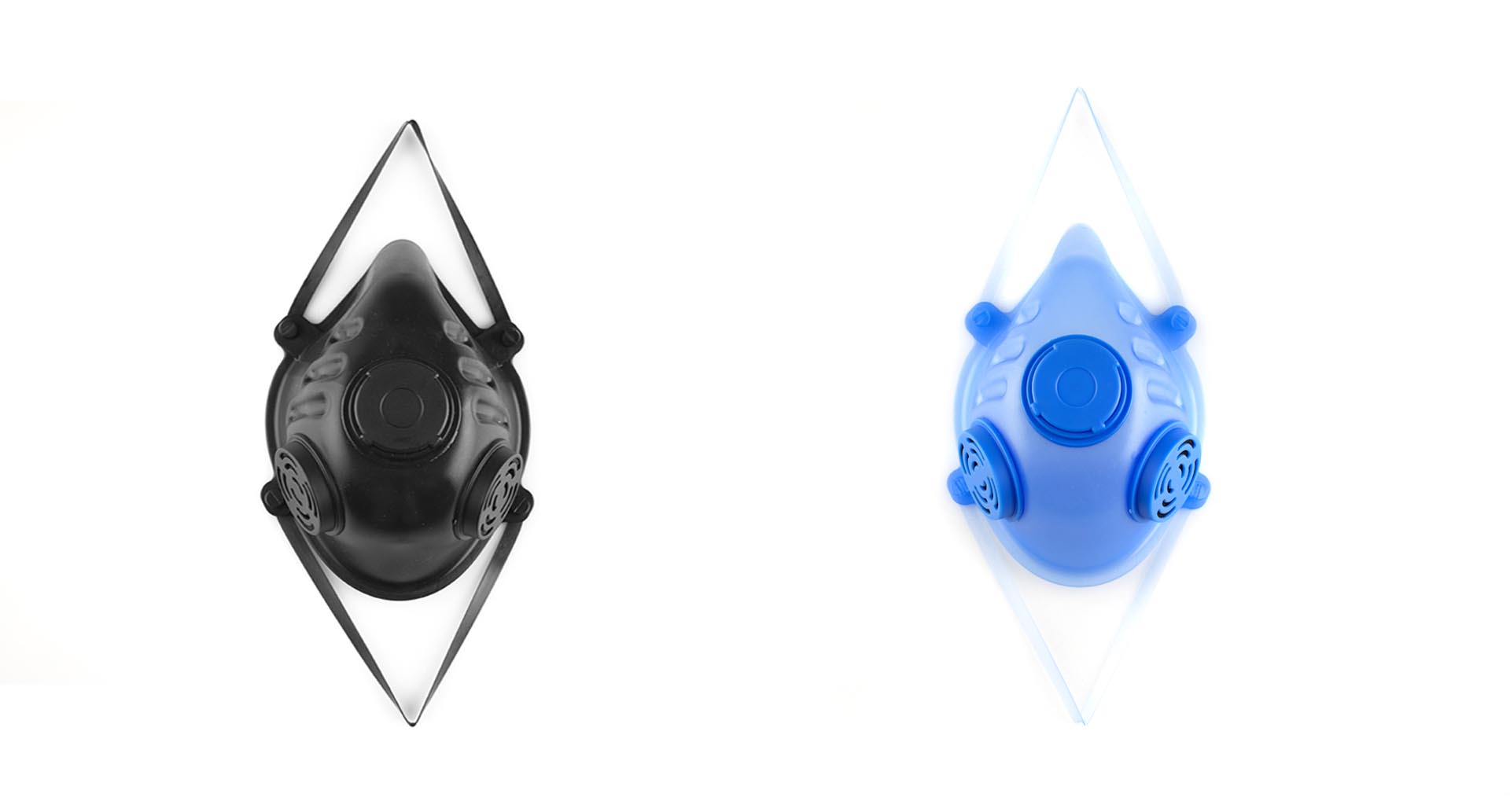 CHOOSE YOUR OWN STYLE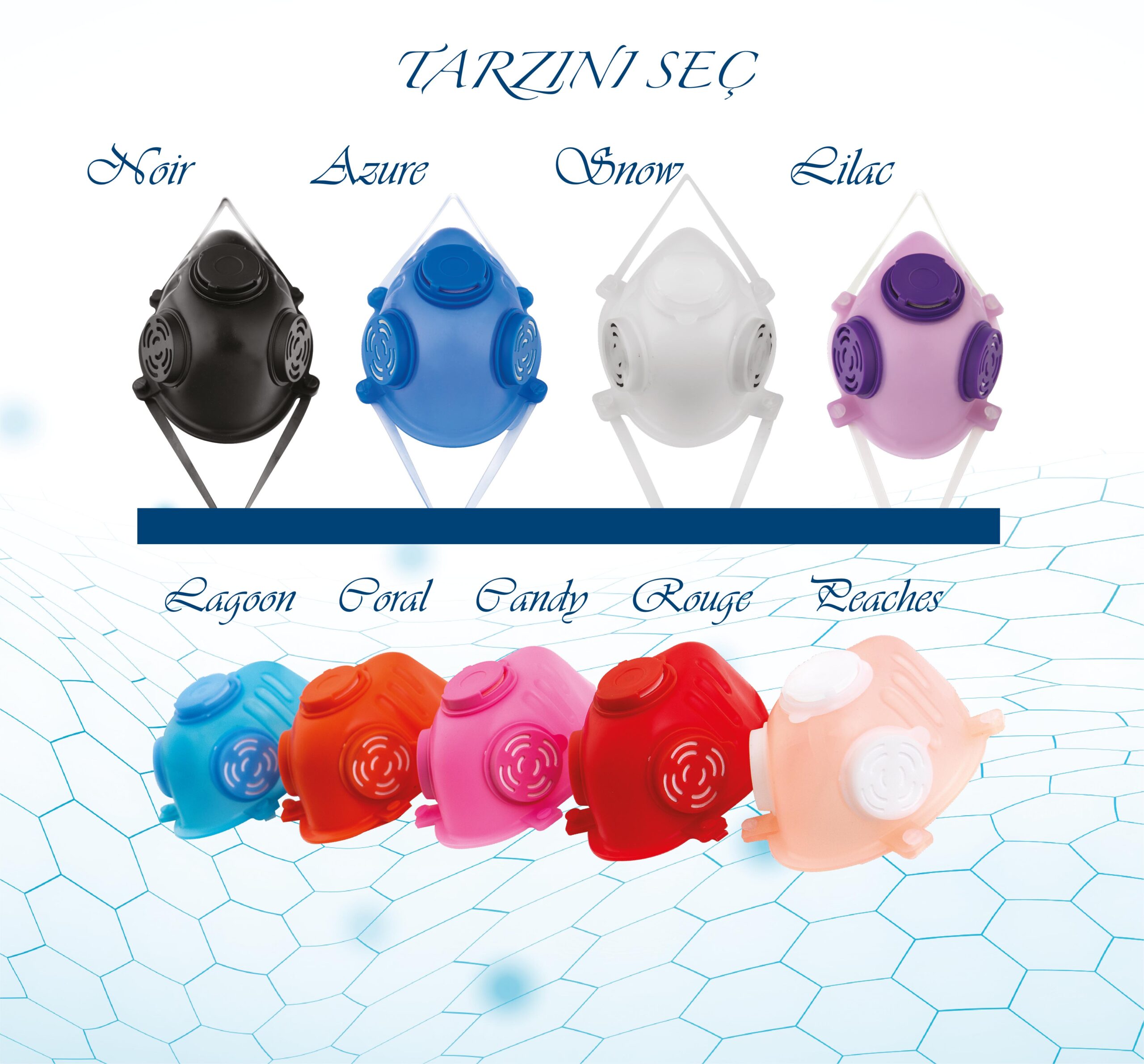 OH+1
 3 x CARBON FILTER (WITHOUT VALVE)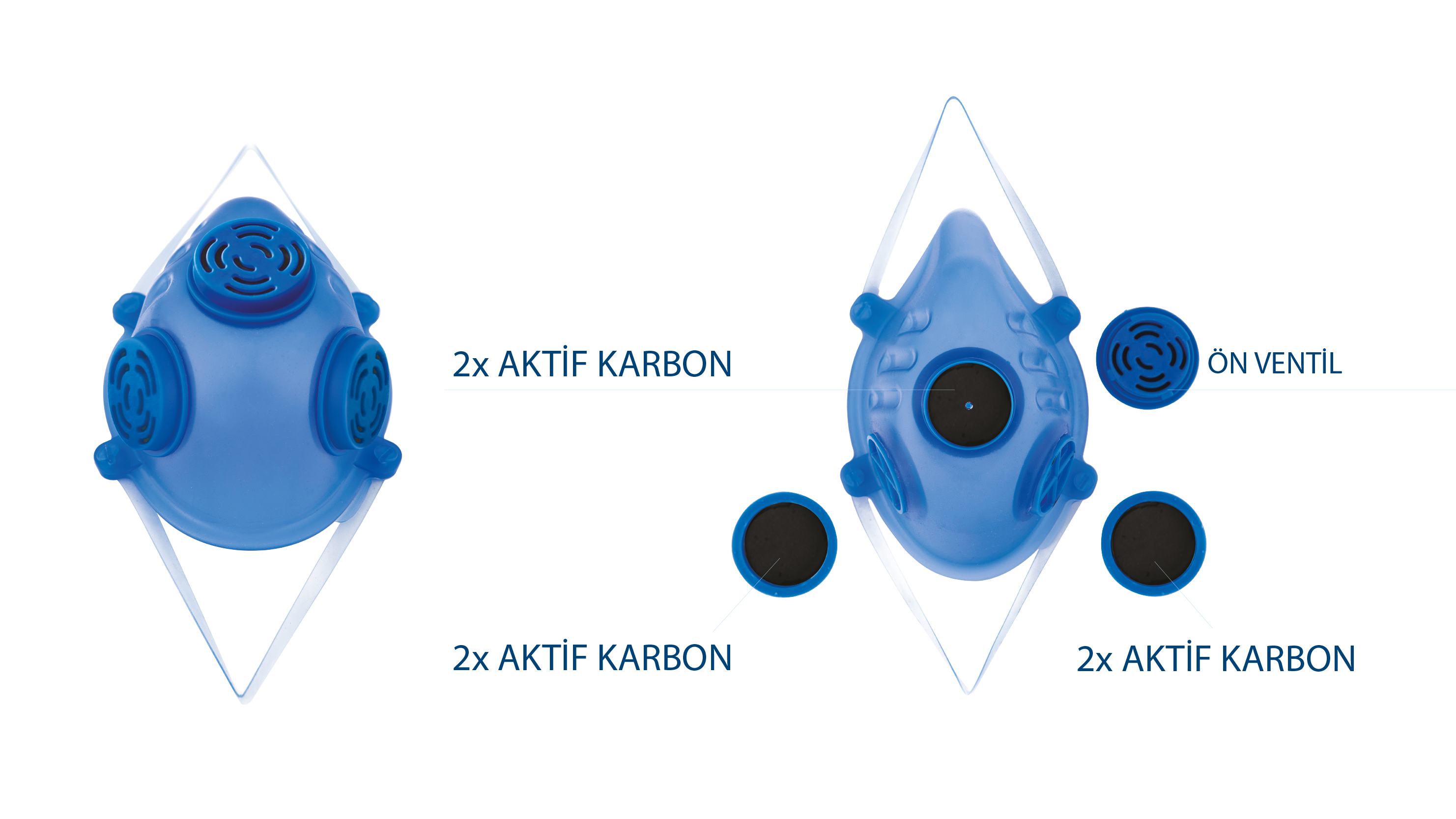 | SIZE | S | M | L |
| --- | --- | --- | --- |
| WEIGHT (gr.) | 43.1 | 43.6 | 50 |
| USAGE TIME | 5 YEAR | | |
FILTER INFORMATION
ACTIVATED CARBON (AC) FILTER

| SIZE | 0,3mm (d) | 32 mm ∅ |
| --- | --- | --- |
| COLOR | BLACK | |
| USAGE TIME | 15 DAY | |
| PFE% BFE% | ≥95 | |
-BREATHES EASY
-EASY TO PLACE
– PREVENT THE ODOR AND CLEAN THE AIR
– ENVIRONMENT-FRIENDLY
For specific cap color and silicone color combinations, please contact us.
OH+3
 2 x CARBON FILTER (WITH VALVE) 
| SIZE | S | M | L |
| --- | --- | --- | --- |
| WEIGHT (gr.) | 43.1 | 43.6 | 50 |
| USAGE TIME | 5 YEAR | | |
FILTER INFORMATION
ACTIVATED CARBON (AC) FILTER

| SIZE | 0,3mm (d) | 32 mm ∅ |
| --- | --- | --- |
| COLOR | BLACK | |
| USAGE TIME | 15 DAY | |
| PFE% BFE% | ≥95 | |
-BREATHES EASY
-EASY TO PLACE
– PREVENT THE ODOR AND CLEAN THE AIR
– ENVIRONMENT-FRIENDLY
FFP2 VALVE INSIDE FILTER
FFP2 FILTERS

| SIZE | 0,3mm (d) | 32 mm ∅ |
| --- | --- | --- |
| COLOR | WHITE | |
| USAGE TIME | CAN BE WASHED UP TO 40 TIMES | |
| PFE% BFE% | ≥98 | |
-BREATHES EASY
-EASY TO PLACE
– ENVIRONMENT-FRIENDLY